Turn your bright idea into a business: Leverage local resources to help you launch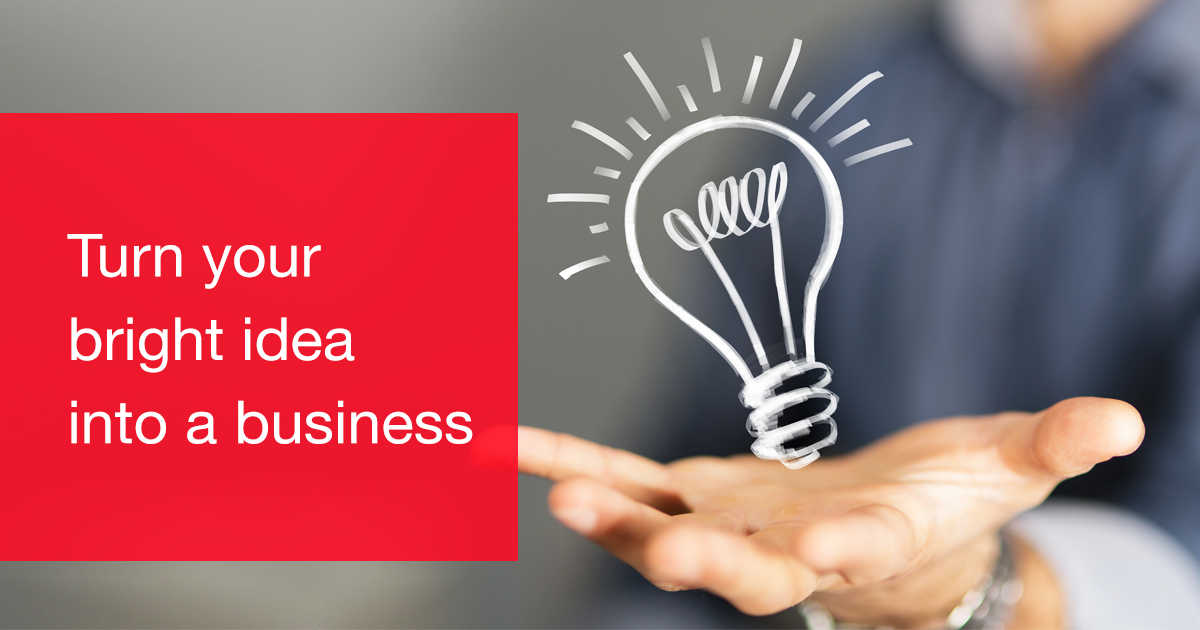 This is the final post in our series, "Turn your bright idea into a business." Check out our other posts on validating your idea, running the financials and testing the waters by starting small. 
You've been thinking about starting a small business for a while, and you've even done your homework to try out your idea. Hopefully you've read our other posts in this series for advice on validating your idea, doing a bit of market research, thinking through the financials and testing the waters by starting your business on the side. While you've successfully taken some steps towards becoming your own boss, we're here to provide more guidance on certain aspects of launching a business.
As a budding entrepreneur, writing a business planor conducting a break-even analysismight be brand new territory for you. If you are running into roadblocks, don't get discouraged—there are lots of free and low-cost resources out there to help you navigate these processes. Even better, many of these tools are accessible in your local community. Check out our tips below on finding local resources to help you launch your small business and achieve your entrepreneurial dreams:
Start by looking for your nearest Small Business Development Center (SBDC), which are local in-person assistance centers throughout the country. These centers are partially funded by the U.S. Small Business Administration (SBA) and offer help to entrepreneurs who are working to get their businesses off the ground. Use SBA's Resource Mapto find SBDCs in your state.
There's a good chance that your city or county has an economic development office that offers assistance to area entrepreneurs. These offices can help you navigate any special initiatives that might be available to small business owners, such as local grant opportunities or loan assistance programs. They may also help you navigate the business registration process or find a commercial location. You can find a directory of economic development offices here.
SCORE, a national nonprofit association offering mentoring and technical assistance to small business owners, is another great place to look for help. SCORE can help you find a mentor in your areawith expertise in starting and running a small business.
Many of SBA's district and regional offices offer free consulting or financial assistance.They can also help you navigate SBA-backed funding options. Find your nearest SBA office.
The SBA also supports specialized assistance centers for women and veterans, which can help qualified business owners navigate unique financing and contracting opportunities offered to these groups. Find a Women's Business Center (WBC)or a Veteran's Business Outreach Centernear you.
Research to determine if there are any local incubators or accelerators for entrepreneurs in your community that may help you get your business off the ground. Even if you aren't sure about joining an incubator, these groups usually offer free or low-cost events to help you network and connect with other entrepreneurs in your area.
You can use our Resource Providers Locator Map, which lets you search by your zip code to find small business assistance providers and mission-driven lenders in your area, as well as national resource providers who work with small businesses.
Starting a small business is no easy feat, but you don't have to tackle it alone. Reaching out to local assistance providers in your area can help you make sure you're ready to launch your small business.
Thanks for reading our, "Turn your bright idea into a business" series! We hope these posts have given you information and tools to help you turn your business idea into a reality, and that you now know where to go to find additional help. Stay tuned for more blog series and resources from Venturize.org.