Turn your bright idea into a business: Validate your idea by starting small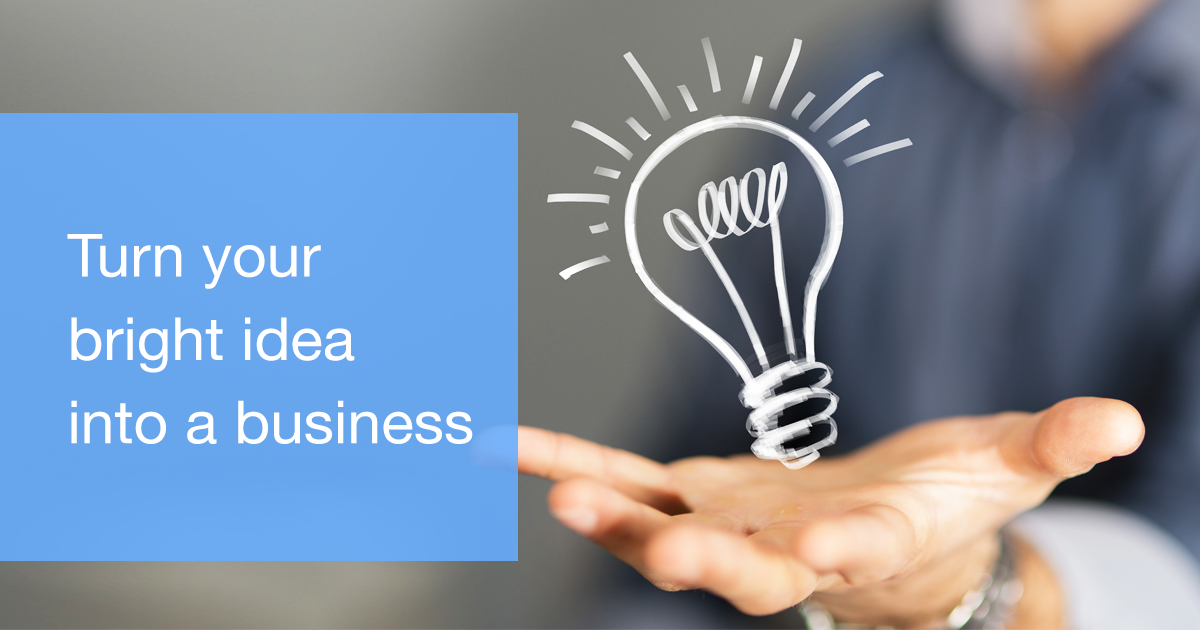 This is the third post in a series on how you can turn your dream of owning a small business into a reality. If you missed Part 2 in the series, you can find it here. Check back each week for new posts.
Once you've figured out that your business idea has legs and makes financial sense, the next step is to try it out. Many entrepreneurs like to dream big as they're first launching a business—they picture their business with their own office, retail location and staff. Dreaming big is great, but starting small gives you the opportunity to test out your business ideas and perfect them before investing too heavily. Below are some ways to start small and test your business idea.
Moonlighting: Moonlighting is when you work on your business while holding a full-time job. While this is not possible for everyone's schedule, moonlighting can be a great way to test your product and start growing your customer base while making sure you're still receiving an income.
Home-based businesses: In today's online society, starting your business from home allows you to easily cut down on overhead expenses.
Coworking Spaces: Coworking spaces give new businesses an office space to work, meet with clients and network without signing an annual lease.
You can find ways to start small even if your business doesn't involve working at a desk--even food-based businesses can do it. Many states allow you to make and sell foods that do don't require refrigeration from your home. Check with your state to see what rules are required to make it work. You can also think about starting with a food truck or by catering events. If your state or your product requires a commercial kitchen, look for a kitchen incubator, a restaurant partner or a community kitchen that you can use before building out your own space.
Thinking of starting a retail business? Starting small can work for you too. With online sales growing everyday, it's easy to find ways to grow your brand before investing in an expensive lease. You can try selling on a platform like Etsy or Fulfillment By Amazon or at local fairs and farmers markets, which allows you to build brand awareness and get immediate feedback on your product. You can also consider pop-up retail to avoid the start-up costs of a physical location.
While your expenses are low, you can test out your idea and do some market research. Consider the following questions:
Is your product selling better with a different target market than you initially expected?
Are people buying your cheaper or more expensive products?
Are they asking for something you don't have currently?
Can you convert interest into paying clients?
Starting small allows you to add or change products with relative ease and get immediate feedback.
Once you've earned your first few customers and have perfected your product, go back and review that business plan. You might just be ready to take the next step by securing financing, leasing a retail space or hiring employees.
The first three posts in this series have helped you understand if you have a strong business idea that makes financial sense, but you still might need local resources to get your business off the ground. Check back next week for our final post on leveraging local resources that can help you hit the ground running!