Q&A with Veterans Business Resource Center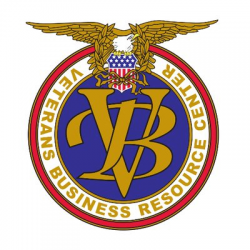 Venturize is proud to partner with the Veterans Business Resource Center (VBRC), an organization based in Missouri that provides mentorship and trainings for veteran small business owners, while also assisting their transition back to civilian life. Not only is the VBRC a strategic partner of our parent organization, Small Business Majority, but they have also partnered with us to bring our lending resources to their expanding network of veterans. In honor of Veterans Day this week, we sat down with the VBRC to learn more about resources and tips for veteran entrepreneurs.
What obstacles do veterans generally face once coming back from serving abroad and trying to find employment?
Traditionally, there have been high rates of veteran unemployment. Although this is changing, veterans still face certain challenges when entering the workforce. Their skills do not always translate into a civilian equivalent and it can be a challenge to understand how to equate this experience to office work. Veterans tend to have limited networks outside of the military and their job experience from the service isn't always easy to translate into job descriptions on a resume. Additionally, work in project or supply chain management doesn't come with a certification in the military. The member may have worked in logistics and strategic planning for years with no paper to show for it. But, these days, veterans have a number of resources at their disposal that can help address this issue.
What would you say is the most important service that your organization provides for veterans?
We are a guide for those who are exploring small business or who are re-engaging in a small business they held prior to the service. Our job is to help transition the military skills they earned into small business success by helping them to identify those skills and apply them to their small business. We also help with ensuring their idea is a strong small business or a cool hobby.
What are the best resources that an aspiring business owner can take advantage of as a veteran?
The Veterans Business Outreach Centers have 22 locations across the country. As part of this network, the 22 Centers work together with various SBA resource partners, local universities and partners like Small Business Majority. Here at VBRC we handle Missouri, Kansas, Iowa and Nebraska and assist with southern Illinois. 
What programs are available to veterans trying to start their own businesses?
The abundance of programs is both a blessing and a curse. Sometimes the number of resources that are available to a veteran is like drinking out of a firehose. There are so many great programs for everyone from beginners to seasoned small business owners. There are programs for businesses located in urban and rural communities; agriculture, technological and scientific industries; programs that focus on franchising and those that focus on ideation and stand-alone businesses.
The host of federally funded programs that a veteran and his/her spouse can utilize is vast. Small Business Development Centers, Women's Business Centers, Minority Business Development Centers and SCOREchapters offer free business consulting nationwide. There are programs available online like Small Business Majority and Sourcelink. There are also projects like VIP that help small business owners navigate government contracting. Furthermore, the Veterans Administration's Procurement Program works with the Veterans Administration and the Office of Veterans Business Development to help veterans understand and connect businesses with loans.
State programs and resources of course vary by state. Here in Missouri there are programs for procurement with the state and a new loan program for veterans that uses the Linked Deposit program. There are similar programs in every state in the United States, including Puerto Rico. Veterans can access these by reaching out to their local VBOC or other resource partner.
What is the value in mentorship in the veteran community? How does this impact small business owners?
Utilizing a Veteran Business Outreach Center (VBOC) helps because the people who are running these centers are either veterans, small business owners or both. We speak the language of the service person or family member and understand what it is like to transition from service to civilian. It helps to have someone who understands the road you have traveled as they can help you navigate the path you are on. Having a solid partner in your corner, like a mentor, helps you get over the fear of starting the business, negotiate the challenges or growth and navigate balance in family, business and life
What do you wish veterans knew about starting their own business?
You need to identify your equivalent of a supply sergeant, finance officer and first sergeant within the small business community.
Supply—You will need a person(s) that can help you find the things you lack. None of us do this alone. You may be strong at numbers but lack customer service skills. You may have a solid idea and all the money to start, but not know where the best co-working space is. Finding your equivalent of a supply sergeant will help you find resource partners in your community.
Finance—You need funds or the ability to tap into funds in order to make your dream a reality. Your finance person will help you understand your numbers, grasp if you have the dollars yourself and/or guide you to the places in the small business community that can help you find the money to start. They can help you understand pitching, venture capitalization if applicable or the best loans.
First Sergeant—A great 1SG helps you interpret information, guides you to the right direction, gets out of the way so you can work and helps you if you fall. Your 1SG in the business world can be a VBOC, SBDC or other resource partner. This person helps you assess your idea, locate partners, network and behaves as a mentor. This might not be one person.
Bottom line, no one does it alone. You need a network of experts to help you understand what you do not understand.
Is there any other advice you would like to share with veteran small business owners?
Everything you need to know about running a business you learned in basic training. It will be hard at first, some things will be easier than others, but if you keep at it, if you ask for help and if you help others, you will make it. We stand ready to help you transition your military skills into small business success. Hooah!
Learn more about VBRC and other Veterans Business Outreach Centers on their website www.vetbiz.com and follow VBRC on Twitter, Instagram, and Facebook using the handle @vetbiz.