About West Side Forward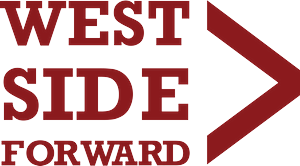 West Side Forward is a 501c3 non-profit organization based in Chicago, Illinois, focused on creating opportunities to bring individuals and families out of poverty and bringing about system and policy changes necessary to lift an entire community out of poverty. West Side Forward's business development programs are structured to help West Side and Greater Chicago businesses from start-up through growth phases. Our goal is to build a healthy business climate and create jobs for West Side residents.
West Side Forward houses a state-recognized Small Business Development Center that offers personalized counseling and workshops on topics such as technology and financial analysis, business plans and coaching.
To support the growth and development of entrepreneurs the Entrepreneurship Training program and Business Innovation Technology program delivers customized multi-session entrepreneurial training along with collaborative resources in growth strategies, funding, enhance technological capabilities to build sustainable business models.